vendredi 29 juin 2012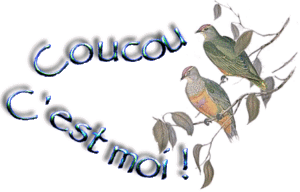 tout le monde!
Ce matin, je viens vous montrer les deux nouvelles collections de chez ScrapCake!! toutes les deux aussi magnifiques que les collections précédentes! A cette occasion, Scrapcake nous propose de tenter notre chance afin de remporter ces deux collections!
Je vous laisse découvrir ces deux nouvelles collections et les modalités de participations!
"Hi Dear TSC Fans!! As I mentioned yesterday – today we have a very long post for you!!
With a huge pleasure we announce our 2012 Summer Release – two brand new and totally different paper lines:
~~ Summer City by Agnieszka Anna Niedzwiecka ~~
Absolutely unique Agnieszka Anna's style – romantic grunge – now in completely new, juicy edition! The "Summer City" collection joins everything that associates with sunny days and warm summer evenings. City dust and colourful summer drinks. Dirty kid's faces, walks along the fountains and delicious ice creams bought in the Old Town. Festival of colours that's summer in the city! The "Summer City" is a versatile line. It's perfect for keeping both summer seaside memories and romantic city evenings. You may create fabulous colourful kid's album pages as well as elegant low-key, grey ones. This collection is just for every colourful day you want to hold in memory.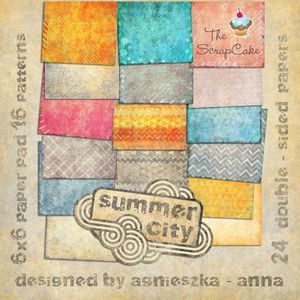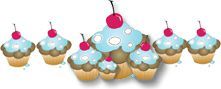 ~~ Sweet Childhood by Kinga Spiczko & Karola Witczak ~~
The "Sweet Childhood" collection was designed in exceptional duet. Superbly talented Kinga Spiczko who designed "Summer at the Seaside" and "Little Monsters" TSC collections met with Karola Witczak, our very own Creative Director. They joined forces and ideas in order to create totally unique kids theme collection which is full of cute characters in retro style (designed by Kinga) and lots of sweet patterns in original colours (designed by Karola). These are the essence of sweet childhood! This collection it's perfect for keeping photos and memories not only of your kids or grandchildren but also of your own childhood memories. The unique pattern emphasize all positive emotions of a young man!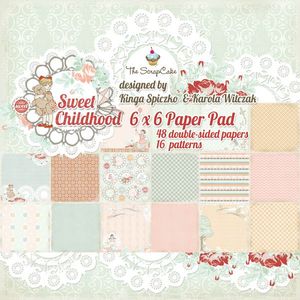 SO.. WHAT DO YOU THINK??
It's not all what we have for you today!! We want to give you a chance to win our newest collections! Let's have fun in our TSC New Release Giveaway!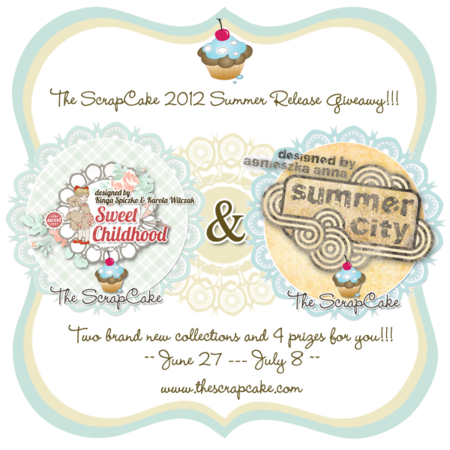 The rules are simple. Just write a short post on your blog with the picture that you can see above. Then, leave a comment under this TSC post including a link to your blog!
We have also a Giveaway on our Facebook fanpage – it's enough if you re-share our photo on your personal boards! That's it!
We'll chose randomely two people playing with Facebook Giveaway (one from Poland and one from abroad) and two people from those who leave comment on our blog.
Each prize includes 2 brand new The ScrapCake collections – Summer City and Sweet Childhood!
The Giveaway fun starts today, that is June 27st and lasts till the end of next week, July 8th!!
HAVE FUN!!!"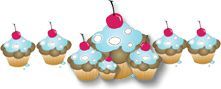 Bonne chance à tous!
Allez vite tenter votre chance ici: http://blog.thescrapcake.com/
Scrapbizssssssss

Commentaires
Poster un commentaire